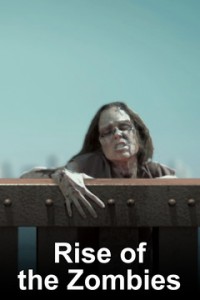 Info:
http://www.imdb.com/title/tt2236182/
Release Date:
2012
Genre:
Horror
Stars:
Mariel Hemingway, Chad Lindberg and LeVar Burton
Quality:
720p HDTV
Encoder:
-
Source:
720p HDTV x264-EVOLVE
Release Info:
NFO
Subtitle:
Indonesia, English (N/A)
=================================
Sinopsis:
Rise of the Zombies, an Asylum production that actually isn't bad but at the same time brings nothing new to the table. It opens in the middle of people being attacked by zombies in San Francisco. It appears the city has been overrun. The small group of survivors is attempting to make it to Alcatraz, but only a pregnant woman manages to escape the marauding undead.
=================================
Watch Trailer
Download Here:
Pass: c3131