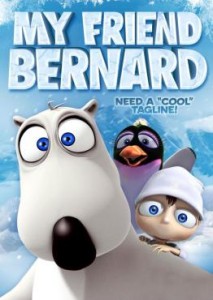 Info: http://www.imdb.com/title/tt2317744/
Release Date: 30 October 2012
Genre: Animation
Director: Aaron Lim
Quality: DVDRip
Encoder: -
Source: DVDRip XviD-TVAL
Release Info: NFO
Subtitle: Indonesia, English (N/A)
=========================================
Sinopsis:
Sam is a shy boy who is afraid of almost everything, from those strange shadows in his room at night to the small dog in his neighborhood. Everything just seems too scary for him! However, one day Sam meets Bernard, a Polar Bear who isn't afraid of anything. Bernard takes Sam on an epic adventure and helps him lose his fear of flying, snowboarding, which allows him to face the biggest monster with humor!
================================
Download here :
Watch Trailer